Vibes Inc Presents The Geek x Vrv LIVE at Aisle 5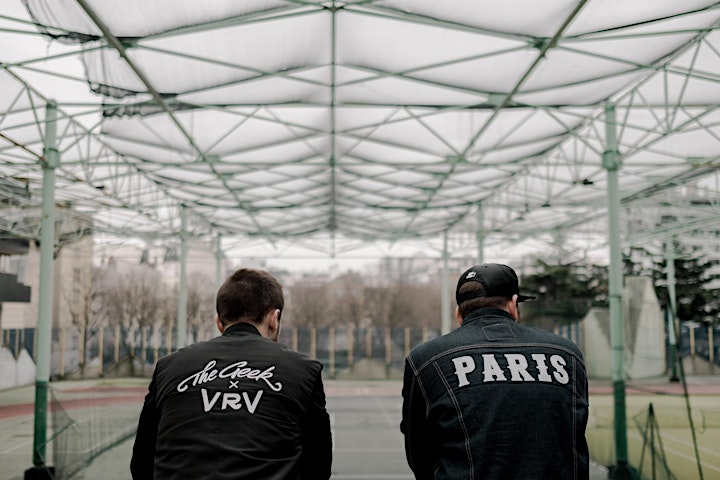 The DNA of the French band The Geek x VRV originates from their Beat Tapes "Back To Old School" (BTOS). A tribute to Hip-Hop & amp; Soul classics, it's the beginning of the story that shows the talent of these two beatmakers.
Their flagship track « It's Because », released 3 years ago, comes directly from their first Beat Tape and lays the foundation for the The Geek x VRV's sound today.
Three volumes of BTOS brought them to a first EP, ORIGAMI, on Embrace Records, a Sold Out Maroquinerie (Paris), 2 USA tours and French festivals in 2016. Finally, they presented their new live set up, with 360° video projection and a brass instrument section, in front of a Sold Out Gaîté Lyrique in January 2017.
Like a liberating step back, this new tape definitively returns to their musical roots. On March 3rd, The Geek x VRV will present BTOS VOL. 4, a selection of 15 tracks that summarises the desire for authenticity and an old school sound.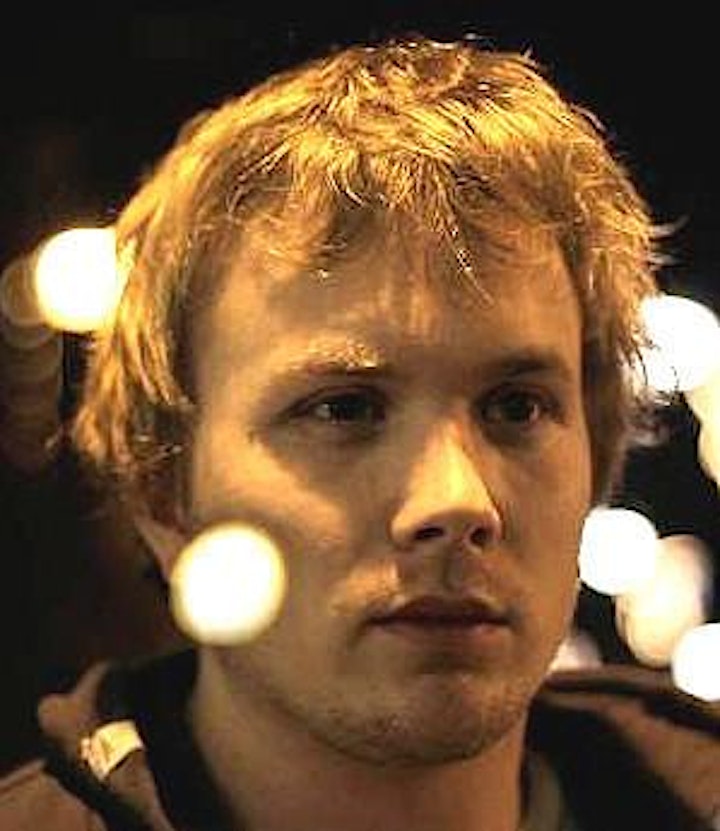 With more than 220 million cumulated streams in 2013, Poldoore is far to be unknown from international future-beat and hip-hop scenes. His new record, Mosaïc, comes back confirming to be the spearhead of a booming music genre, where beatmakers emerge from the shadows to the light, to assert themselves as artists in their own rights. Coming from Belgium, more precisely Louvain near Bruxelles, Thomas Schillebeeckx began to explore his parents record collection at age 5, when the family moved to the US. Since, the will to combine this musical heritage to his more modern surrounding sounds never left. Because Poldoore music has a credo: assembly the era with sampling, mixing the

genres to create a new musical touch.

Since his beginning in 2013, with the album The Days Off, the young musician talents gave him the opportunity to perform for an international tour with famous venues such as Gilles Peterson's Worldwide Festival, Dour Festival, or the giant Tomorrowland. Everything you need to create a huge fanbase, one that never let you down through your musical evolutions. At this stage, Poldoore is already ahead of his time, playing a music focused on the future, making his place among lasting artists by getting to the top sales on Beatport. Six years after, he's still here, more than ever.

The following of his career brings him to Bulgaria, Spain, Turkey, Germany, Greece, and developing remixes for international artists such as Selah Sue, Wax Tailor, Declaime or Talib Kweli. He is also nominated at the Red Bull Elektropedia Awards in Belgium, for both Album of the Year and Best Newcomer of the year, mostly thanks to the hit: the remix of the classic Fugees song, Fu-Gee-La. Everything to set the stage for his second album, The Days Off in 2016. The natural identity of Poldoore music rings out more than ever, and allows him to sign several projects and EPs on prestigious labels: Chinese Man Records, Nowadays, Cold Busted or Darker Than Wax.

His forthcoming album Mosaïc is a pure exploration of genres. The offbeat hip-hop, beautifully embodied by the track Lessons About Life, the electro-funk with Darts Is Not A Sport, his beloved jamaïcan sounds on A Brand New Day (featuring ASM and Balkan Bump), or the break-electronic on Solace. But it's mainly his unusual ability to give a second groove to 70s soul samples and epic strings, that makes this record truly essential. The whole tracklist is haunted, whether on the excellent Walking Through A Sunlit Forest or on Melatonin, last of the 13 tracks. Always seeking to marry different musical periods, always linking the past and the future. With Mosaïc, Poldoore is not only showing us his talent, but takes the listener through out Time. And isn't it what the music is supposed to do?

Venue Information:
Aisle 5
1123 Euclid Avenue NE
Atlanta, GA, 30307