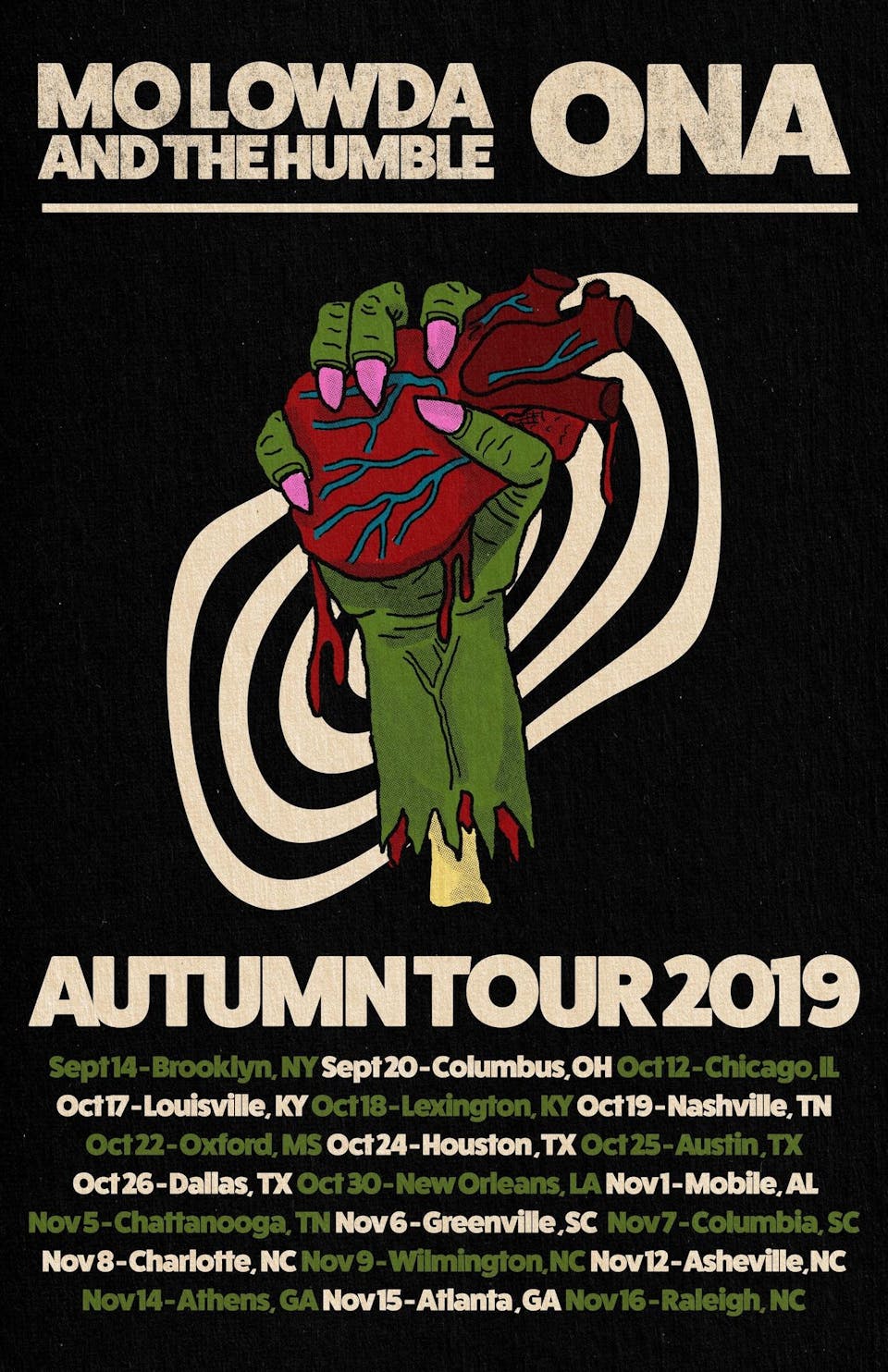 Aisle 5 Presents: Mo Lowda & The Humble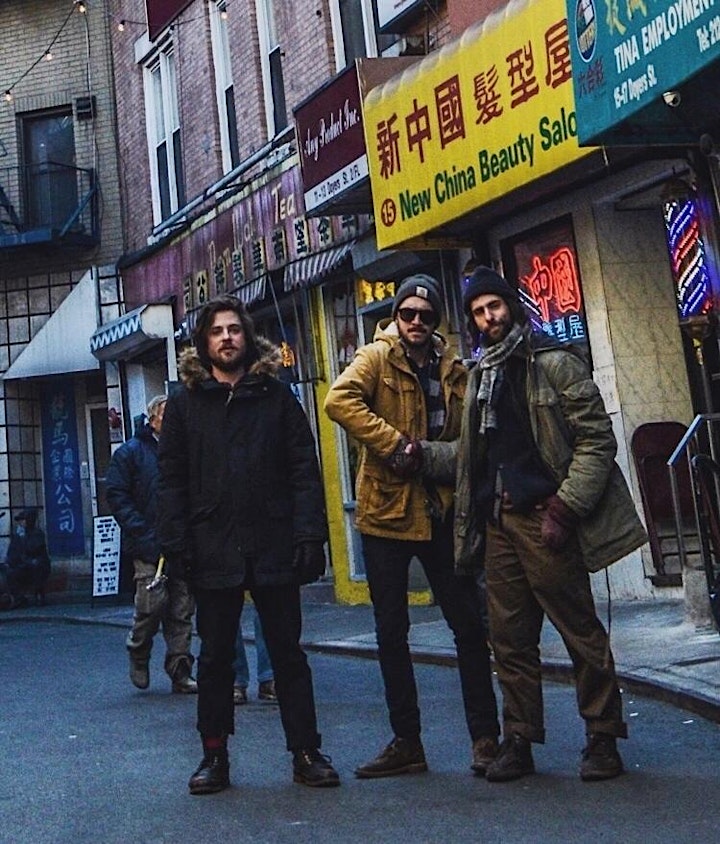 Mo Lowda began with 3 high school kids. Those kids all ended up at the same college in Philadelphia, PA where other kids wanted them to play at their basement parties all the time. So, they did. All the time. They are no longer kids. Two full-length albums (2013, 2018) and an EP (2016) later, Mo Lowda & the Humble now average 100+ tour dates a year, nationally and internationally, including festivals like Firefly, Peach Fest, Mountain jam, and more. When they are not on stage, they are laughing. Sometimes even when they are on stage, they are laughing. The band is slated to release their third full-length in early 2020.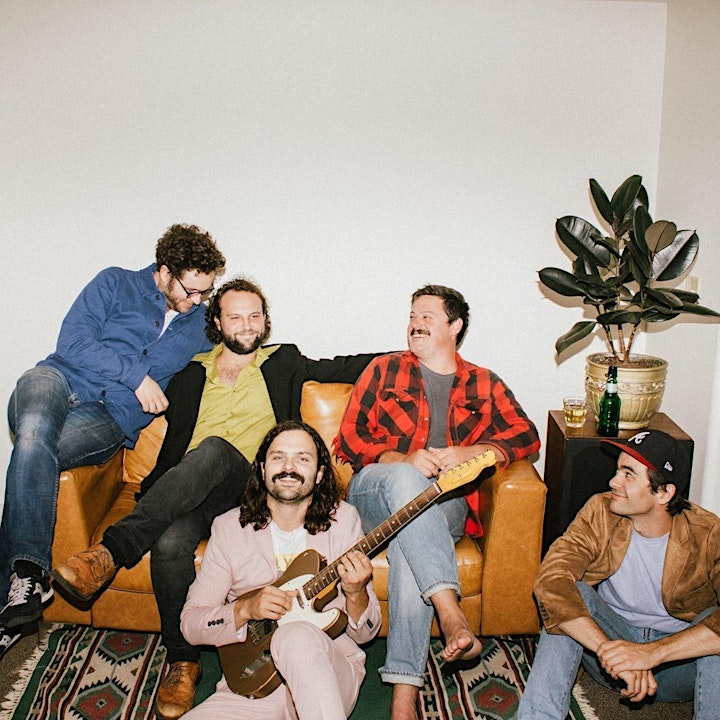 Ona:
With a true brotherhood that comes from growing up together, indie rock band Ona merge all their musical history for their second album, Full Moon, Heavy Light.
The band shares its name with a small town just outside of their home base of Huntington, West Virginia. All five band members of Ona were raised in the area, with a couple of guys knowing each other since grade school. By tapping into their own social circles, the current line-up took hold in 2016: Brad Goodall (keys), Bradley Jenkins (vocals/guitar), Zach Johnston (bass), Max Nolte (drums), and Zack Owens (guitar). The band agreed on their name after Jenkins happened to wear an Ona Little League ball cap to rehearsal.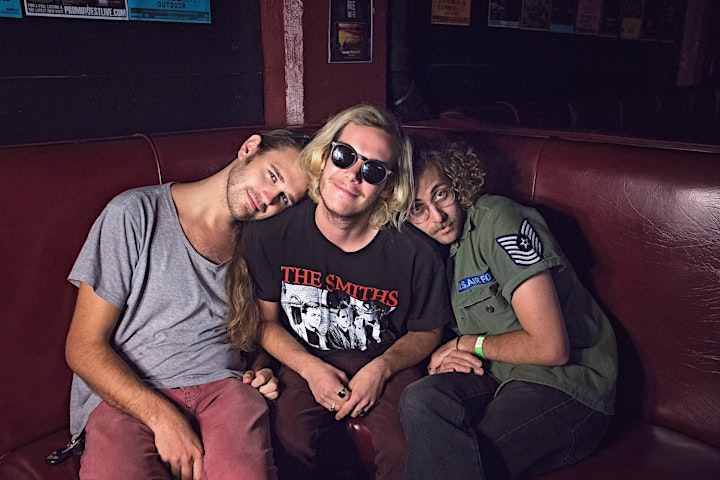 DESERT NOISES

Since originally forming in Provo, UT Desert Noises have played or toured with Shakey Graves, Rayland Baxter, Wild Child, Amos Lee and the Mowglis, to name a few, as well played festivals like Lollapalooza, ACL, Hang Out Fest and Voodoo. Now based in Nashville, TN they've just finished their third studio album with Bill Reynolds of Band of Horses fame.

Desert Noises is Kyle Henderson (vocals, guitar), Tyler Osmond (bass, vocals), and Brennan Allen (drums).

Venue Information:
Aisle 5
1123 Euclid Avenue NE

Atlanta, GA, 30307